artist statement

I speak through scraps of carefully pasted cut outs, throughout intertwining thoughts and subjects, within layers upon layers of paint, graphite, ink; in contrasting textures, hidden meanings in visual texts, with dreamy and often delicate colors or moody and dramatic hues. My works are an experience, not often planned, but crafted upon a whim and refined throughout the process. I attempt to find balance through fluidity and rigidity in my manner of execution. Utilizing concepts and themes as the foundations of my work, I embellish these with reflections of myself, observations of the world, and inspirations of many before me to create the works that take form upon canvas, paper or other surface of my choosing.
artist bio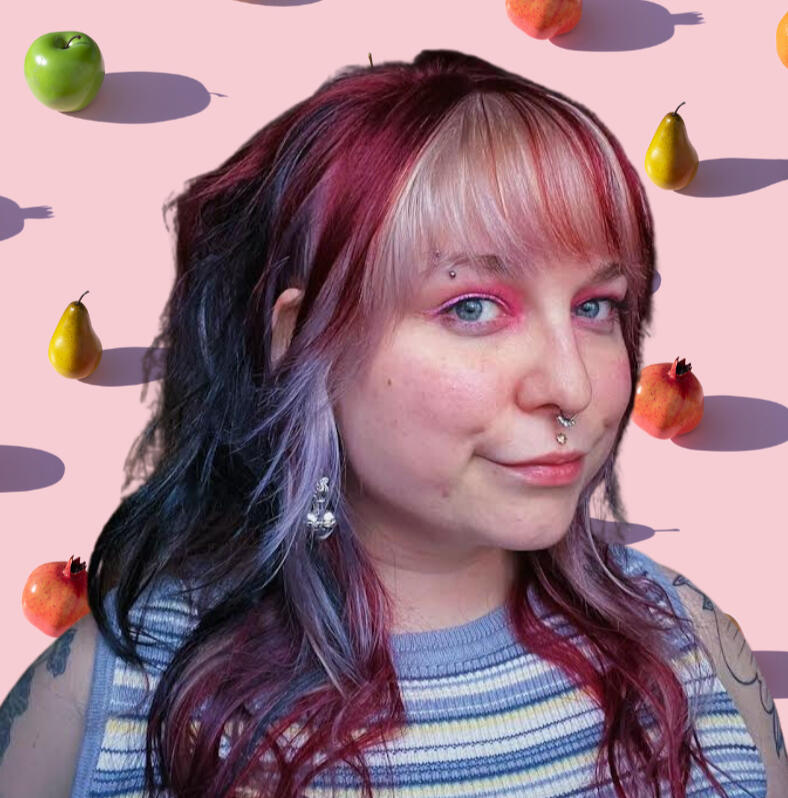 Mikayla Raeis a mixed media collage and watercolor artist based out of Saint Paul, Minnesota, where she works with visual artists with a range of disabilities at Interact Center for the Visual and Performing Arts as a Client Care Coordinator and volunteers as a Free Arts Mentor through Big Brother Big Sisters. Mikayla has continued to create and develop their artistic flair since 2011 when she attended Creative Arts High School (St.Paul, Class of 2013). A recent St. Catherine University alumna (B.A. in Psychology, Class of 2022), Mikayla is in the process of gaining experience in both the mental health and art world to continue higher education and gain both a degree and licensure as an Art Therapist.
A predominantly self-taught artist, Mikayla has found joy in creating with watercolors, mixed media, beadwork, digital art, and beyond. She crafts her depictions of femininity with paper and pen, reflections of the world with bits of paper, and presents her imagination in a corporeal form. Mikayla has found inspiration in various aspects of life, including nature, the renaissance, romantic, and baroque art periods, fantasy, numerous aesthetics and subcultures, and societal phenomena, heavily influencing the work that she creates.
from the gallery